Spark on the River
Eco Mix Use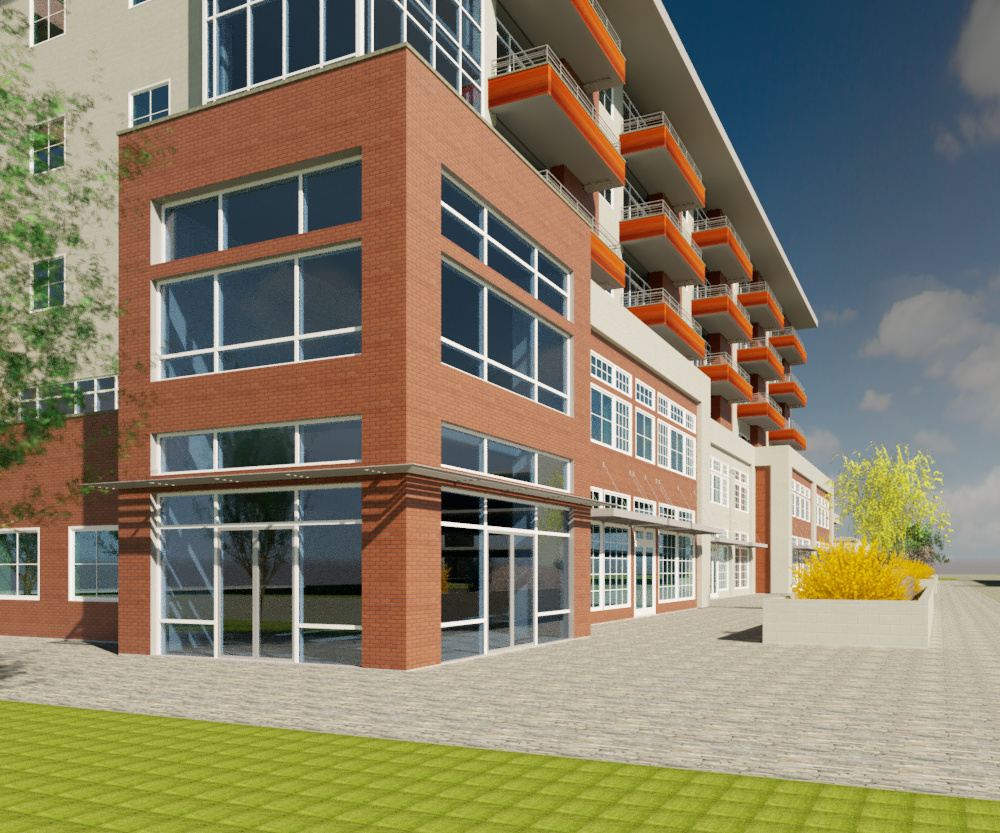 hamilton
Size: 190,000 sq. ft.
Estimated Cost: $21,750,000
Type: New Construction
Services: Architecture, Mechanical, Electrical, Plumbing, Technology, Interiors, Civil, Landscape Architecture
Project Overview
The Rivers Edge in downtown Hamilton, a cultural and sports district continues to grow rapidly and thrive. To continue the excitement in the eclectic neighborhood of retail, religious and residential, Spark on the River was planned to provide retail space and condominiums to compliment the community. TES Architects designed the space to have a modern feel while being sympathetic to the historic neighborhood; all while contributing to the neighborhood's economy. With 50,000 sq. ft. of retail space, 13,000 sq. ft. of office space and 60 condominium units, Spark on the River delivers on the neighborhood's needs for a growing economy.
Once constructed, the proposed structure will be the first LEED certified structure in Hamilton. The structure will be powered by 50% by hydro power and 50% by solar power.
Green Vertical Live walls will be located on the East and West Side facades. An upper tier roof garden for residence is located over the commercial offices on the south end of the complex.
Parking for residents is located under the structure for safe and secure parking. Parking for the commercial portion of the project is located across the street at the new 200 space parking garage.
This is an existing site located on the Great Miami River in downtown Hamilton, Ohio. The river front was never developed through out its history except for a few factories and paper mills that were a vital part of the town. The new Spooky Nook Sports complex is currently under construction just down the street located in one of the old paper mills. Along with the new Spooky Nook Sports Complex the new Spark on the River, Hamilton River Front is turning into something special.