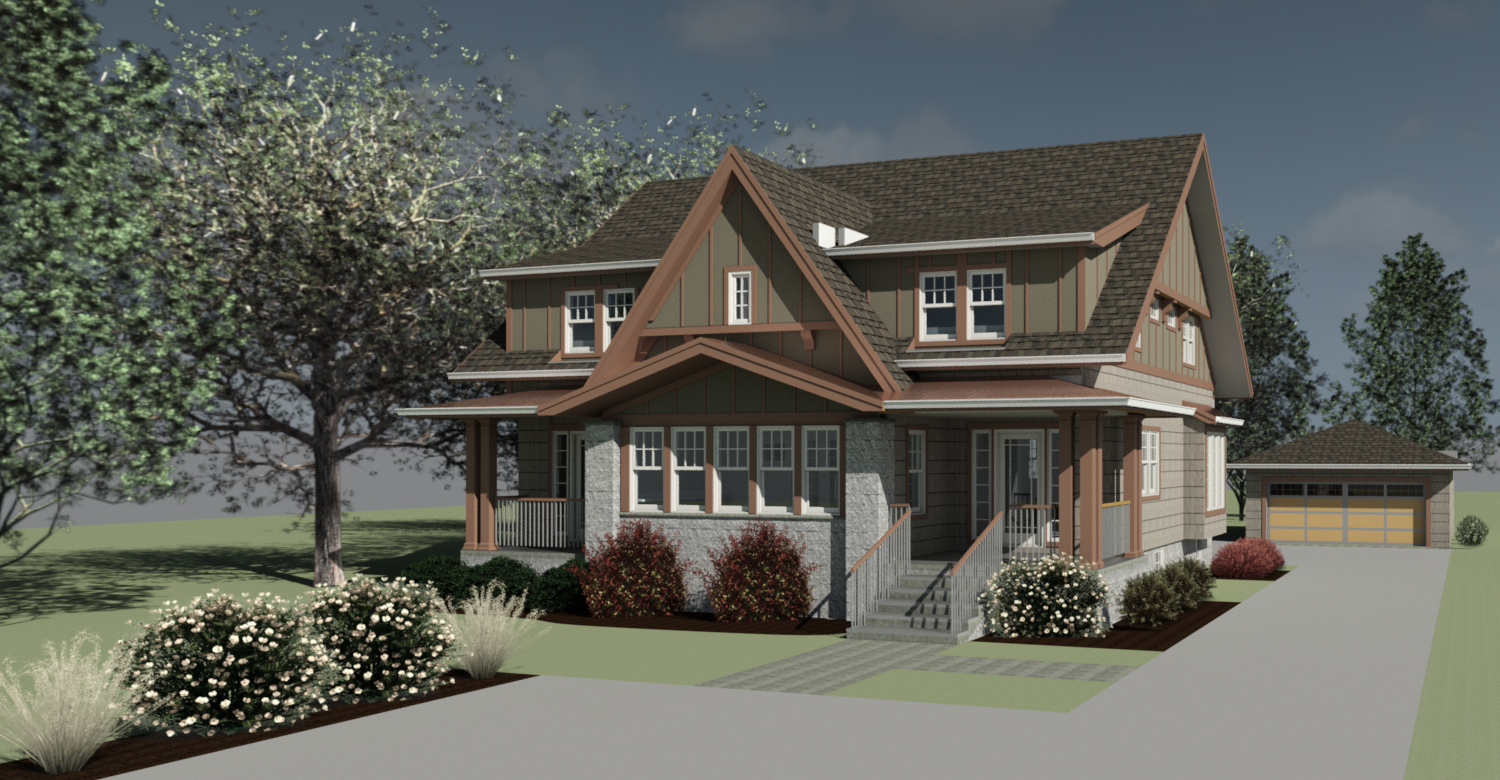 wheaton
This project is interesting in that we are keeping half of the structure and rebuilding the other half.  This residence was built in 1903 in the  American Architectural Style  known as Craftsman.  Our  new design follows this tradition and pay homage to the original homes style.  
The project consists of removing the second story and reconstructing it with 4 bedrooms and 3 bathrooms. The first floor also gets an upgrade and some rearrangement.   All new exterior siding, trim, roof, windows, doors, decks and front porches round out the complete remodel. 
The project is also going to feature solar panels and generator.